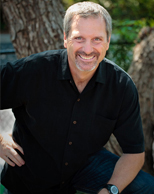 Our church is known for producing outstanding, quality programs for children and families for decades in our community...
Hope 4 Kids Early Learning Center
is no exception! We have longed to open a child care center for years and are excited to offer your family a high-quality, loving place for your child. I look forward to reading a story on the grass occasionally with children and watching them grow and develop under the superb leadership and example of our experienced staff. I also invite you to visit Hope Community Church on Sunday mornings! For meeting times and locations, please visit us at
www.hopesb.com
.
The atmosphere is casual, the services dynamic with contemporary music and videos, and our messages are designed to make a difference in your everyday life. We invite you to come as you are. You don't have to dress up. You don't have to be any particular age. We couldn't care less who you voted for in the last election. And please, don't feel the need to pretend about anything. Hope Community is a place where God meets seeking people who are far from perfect. That means anyone is welcome, no matter where you are on your spiritual journey. So learn at your own pace. Ask questions. Seek. We believe you'll find what you're looking for. You'll learn how to relate to God. You'll experience Christian community. And here's the big thing -- you'll change. Join us as we seek God together. Just come as you are.
Loving every minute,
Pastor Jim Firth