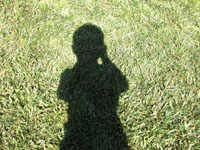 We utilize the best of all early childhood theories and implement them in our daily activities with and for children. We organize our program based on John Dewey's theories that children's interests and instincts are the springboard for their educational life; that what we glean from the child's home life should impact and drive how we prepare/organize the child's life at school; teachers impact society as a whole by educating young children; teachers should be confident in their abilities, skills, and experience. Our teachers
facilitate
children's learning experiences.
We organize our classrooms and environments based on Maria Montessori's theory that children's educational environments should be clean, orderly, and aesthetically appealing, provide as many real tools as possible to be accessible to children, and provide large blocks of uninterrupted time. Children's tools and equipment are low to the ground, use open shelving, and we've taught children how to open our storage units so they are able to use what they want based on their needs at that time. Another classic Montessori approach is that children take responsibility. Our choice-based approach offers children opportunities to experience both positive (and not so positive) outcomes based on their decisions. Teachers verbalize children's choices so that auditory processing accompanies the child's choice.
We draw on Erik Erikson's Stages of Psychosocial Development; Jean Piaget's Stages of Cognitive Development and his position that teachers foster children's questions, investigations, and recognize their discoveries; Lev Vygotsky's understanding that organic, authentic assessment (vs. test scores) should be used to determine children's needs.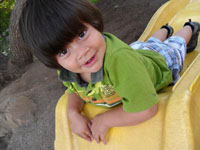 We use Reggio Emilia's approach to education as we view parents, home life, relationships, respect, and children's control/expression as pivotal in our daily interactions with children, staff, and families. Hope 4 Kids is a family. We love, respect, and admire each other's strengths and abilities. We deeply care for each other and model this care in front of children so that they may learn how to approach healthy, loving relationships.
What are mixed-age groupings?
Our preschool classes are comprised of "mixed-age" or "multi-age" groups, which means that children ages 2 to 5 years may be in the same class together. In our infant program, we have two areas for children ages birth through 14 months (non-mobile infants, mobile infants, and toddlers). The mixed-age groupings encourage pro-social behavior and an enriched cognitive environment. This setting ensures that children's needs (language, physical, social, emotional, cognitive, and creative) are appropriately met at a variety of levels. Because we spend so much time together in our outdoor classroom, this allows for primary caregiving as children have the same teachers throughout their time at Hope 4 Kids in the infant center and then in our preschool program. The curriculum includes many activities: science and nature (gardening, cooking, and nature study), creative art activities and projects, dramatic play, sensory experiences, fine and gross motor activities, literacy activities, language arts activities, music, and math awareness through hands-on manipulation of objects in the environment.
There is also a special focus on building relationships with peers and adults in both individual classrooms and the general population of the center. Daily group times provide opportunities for sharing, music, stories, emotional awareness, empathy, and development of socially acceptable behavior.