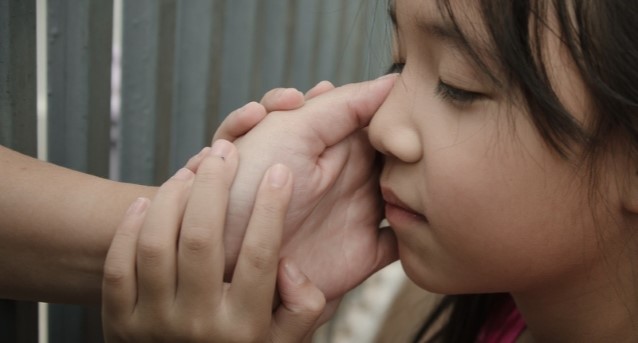 At Hope Santa Barbara and Hope 4 Kids, we want to make a difference in the lives of ALL dads in our community. In June, we are sponsoring a greeting card campaign to spread hope to dads in our local jail. Why? Because dads who are encouraged, linked with resources, and reminded of their families have a better chance of reconnecting with their families upon release.
Throughout the month of June,
Hope Santa Barbara
and
Hope 4 Kids Preschool
will be collecting greeting cards to encourage and bring hope to dads who are spending Father's Day in our local jail. Please see below for ideas of what to say (and what to avoid) as well as a template letter.
Bless a Dad with Your Notepad!
Extend grace, mercy, hope, and encouragement. You never know if YOUR card's message is the grace someone needed to ask about God. Bring cards to Hope SB on Sundays in June or drop off at Hope 4 Kids anytime during business hours. Together we can make a difference!
Do:
Encourage, offer hope, extend grace, include Bible verses.
Don't:
Judge, condemn, include any personal information, accuse.
Cards:
Typed OR hand-written on regular paper OR greeting card!
Suggested Template:
Hello!
I go to Hope Santa Barbara (a really great church that meets at Dos Pueblos High School on Sundays) and we are writing to encourage you and bring a few smiles your way. We are thinking and praying for you today! It's important for you to know that, no matter what, God loves you and cares about you. I'm including a few verses that really encourage me and hopefully they'll encourage you too!
"I can do all things through Christ who strengthens me." Philippians 4:13
Be strong and courageous. Do not be afraid or terrified because of them, for the Lord your God goes with you; he will never leave you nor forsake you." Deuteronomy 31:6
"A person's wisdom yields patience; it is to one's glory to overlook an offense." Proverbs 19:11
"Great is his faithfulness; his mercies begin afresh each morning." Lamentations 3:23
"You must love the Lord your God with all your heart, all your soul, and all your mind." Matthew 22:37
"Let your gentleness be evident to all. The Lord is near." Philippians 4:5
"You will show me the way of life. Being with You is to be full of joy. In Your right hand there is happiness forever." Psalm 16:11
"The Lord is my strength and shield. I trust him with all my heart. He helps me, and my heart is filled with joy." Psalm 28:7
Praying for you and hoping you are encouraged today! Remember that God loves you!
Blessings,
FIRST NAME ONLY
(no address or identifying information)