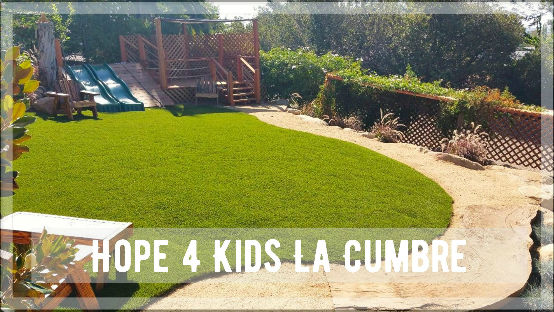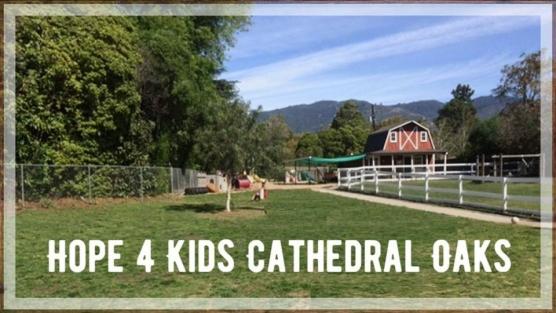 About Hope 4 Kids
Quality care for your children
Hope 4 Kids Early Learning Centers are faith-based, nature-centered quality programs for children ages birth through kindergarten. We have two campuses in Santa Barbara to serve your family: 560 N. La Cumbre Road and 5070 Cathedral Oaks Road. We have received 5 stars in the Quality Rating and Improvement System (QRIS), full accreditation through the National Association for the Education of Young Children (NAEYC), and we are a certified Outdoor Classroom Demonstration Site (OCP) working to promote quality outdoor experiences for children throughout Santa Barbara County. We are open year-round, Monday through Friday, 7:30am to 5:30pm and close at 5:00pm on Fridays for staff training and development. We offer a variety of scheduling options and programs to serve our community's children. Visit our Programs page to learn more!

Our amazing staff focuses on the importance and value of play, choices, and social and emotional growth and development. We spend most of our day in our outdoor classrooms discovering, exploring, respecting, and loving nature. At Hope 4 Kids we believe that all children need and deserve quality, loving childcare regardless of ethnic background, religious preference, or income level. We are pleased to offer quality childcare to all families and gladly accept most alternative payment programs including SB County Child Development, EOPS and several other programs funded through the Santa Barbara Resource & Referral Center and the Family Service Agency. Please contact our office to inquire about alternative payment program spaces within our program.
Our DNA
At Hope 4 Kids, quality is important to us. Everything we do is filtered through our vision, mission, leadership team, and supervisory team statements, DNA, and program philosophy
Vision Statement
To be a place where teachers want to work, families seek us out, and children never want to leave.
Program DNA
Hope 4 Kids is a high-quality, nature-based, God-centered early childhood learning community:
where teachers are leaders and have the freedom to self-reflect and inspire creativity;
where children are innovative, critical thinkers with an uninhibited sense of wonder; and
where families partner with us in our who, what, and why with mutual trust and transparency.
Mission Statement
We are a faith-based, nature-centered quality program partnering with your family to help your child reach his or her full potential in relationships, kindergarten, the community and life.
We partner with families with children birth through kindergarten from a variety of culturally diverse backgrounds and under-served families such as those caring for foster and adopted children. Our goals are to prepare and equip children and families with tools and experiences through an innovative program that:
offers a safe, loving, nurturing, culturally relevant, supportive program for children and their families;
offers developmentally appropriate and culturally sensitive experiences in all six domains (physical, cognitive, creative, emotional, social, language);
provides opportunities to develop self-worth and self-esteem;
offers opportunities to develop Biblical character traits such as love, joy, peace, patience, kindness, goodness, gentleness, faithfulness, and self-control;
employs exceptionally trained and qualified teachers;
makes community support available on a wide-range of topics to meet the needs of children in our program; and
offers opportunities for enrolled families to network and receive support from other families in the area.
Leadership Team Purpose Statement
Our purpose as a Leadership Team is to create a welcoming, quality environment where we build leaders, educate families, and value children.
Leadership Team Members:
Cheri Diaz, Founder and Director
Tania Pacheco, Programs Manager
Kaitlyn White, La Cumbre Preschool Supervisor
Melanie Cordero, Christian Education Supervisor
Jackie Clarke, Cathedral Oaks Assistant Director
Loida Mesa, Cathedral Oaks Infant/Toddler Supervisor
Shauna Rodman, Cathedral Oaks Preschool Supervisor
Juan Diaz, Director of Facilities & Safety Officer
Supervisory Team Purpose Statement
Our purpose as a supervisory team is to collaborate with management, harmonize with teachers, be advocates for families, and build loving relationships with children.
Active ingredients list